brand identity | web design

Ambergrove asked us to create a timeless visual identity with the art and music being the driving force, not the artists themselves. This combined with the fact that Ambergrove is made up of many anonymous people led us to use the red strip to connect the letters of the name whilst simultaneously obscuring elements.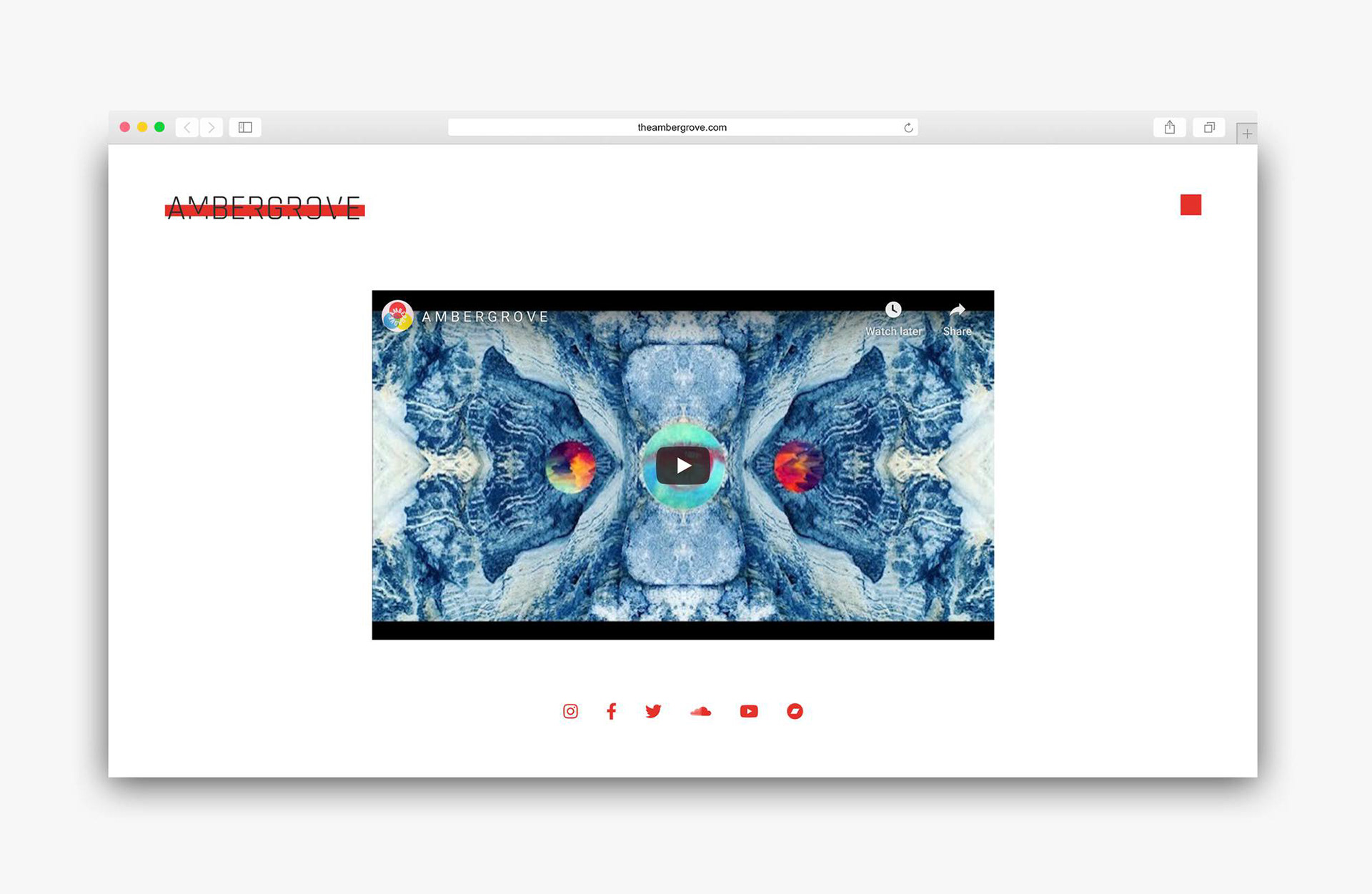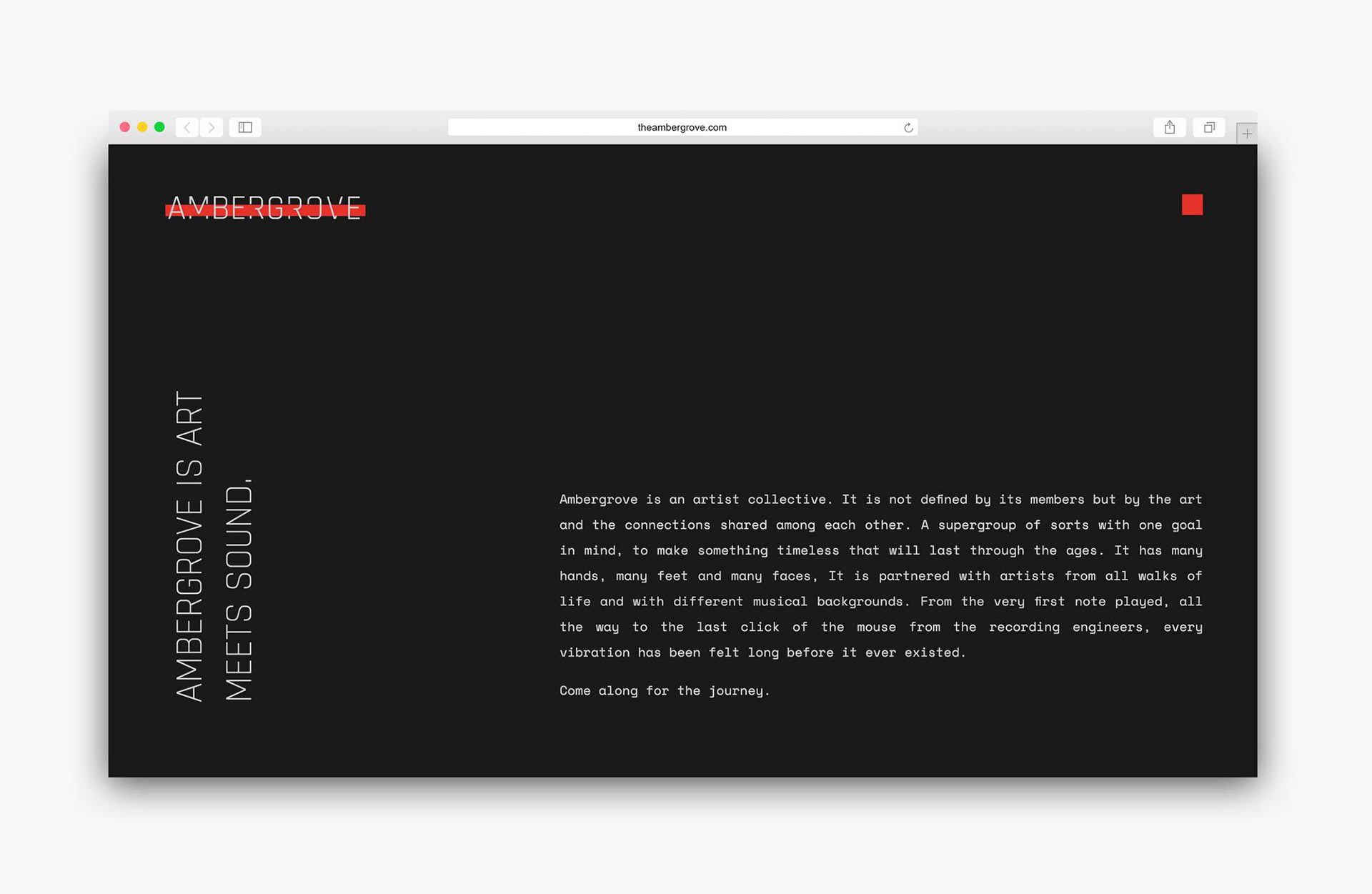 We carried this idea of subliminal messaging and obscurity throughout the design. Using a very simple colour palette and lots of negative space, the lack of detail brings about a sense of ambiguity and intrigue.