The old site lacked a clear identity and was unable to meet their growing needs as a charity as well as a wide reaching queer arts organisation. It also prevented them to utilise their online space during a time in which more and more events were taking place online. 
-  To create a refreshed website with a clear identity that appeals to a diverse audience
- Optimise the structure so relevant information is readily available
- A dedicated space to stream live events and an archive of past online events
- To be dynamic and flexible to reflect their changing priorities throughout the year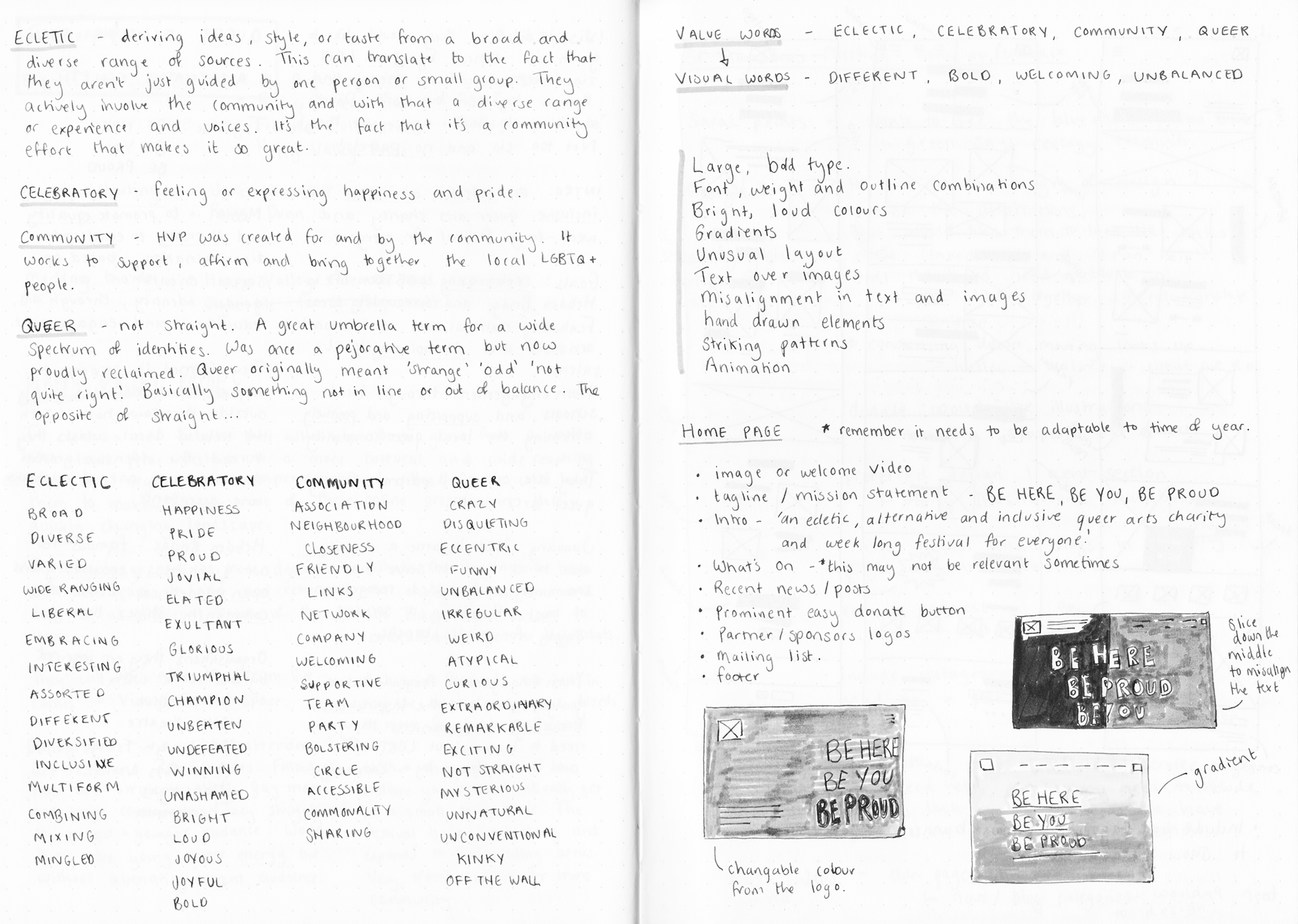 Understanding the Local Queer Community
I created a series of user personas based on a number of local queer people who I knew would be using the website. Delving into their worlds helped me to anticipate how they might interact with the site and what they may want to gain from it. I found that community is very valuable to HVP's users, so it was a priority for this to be reflected in the new look.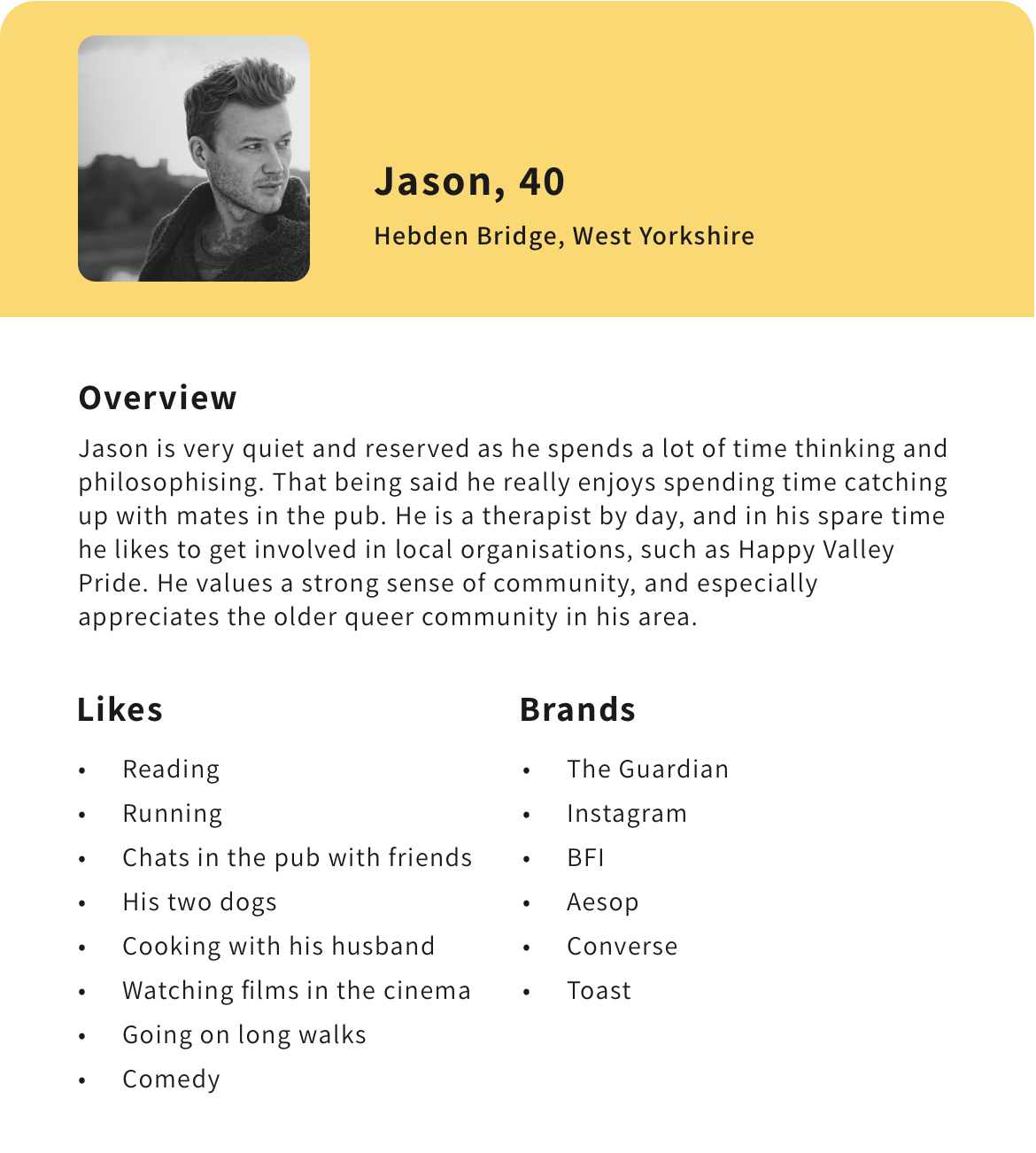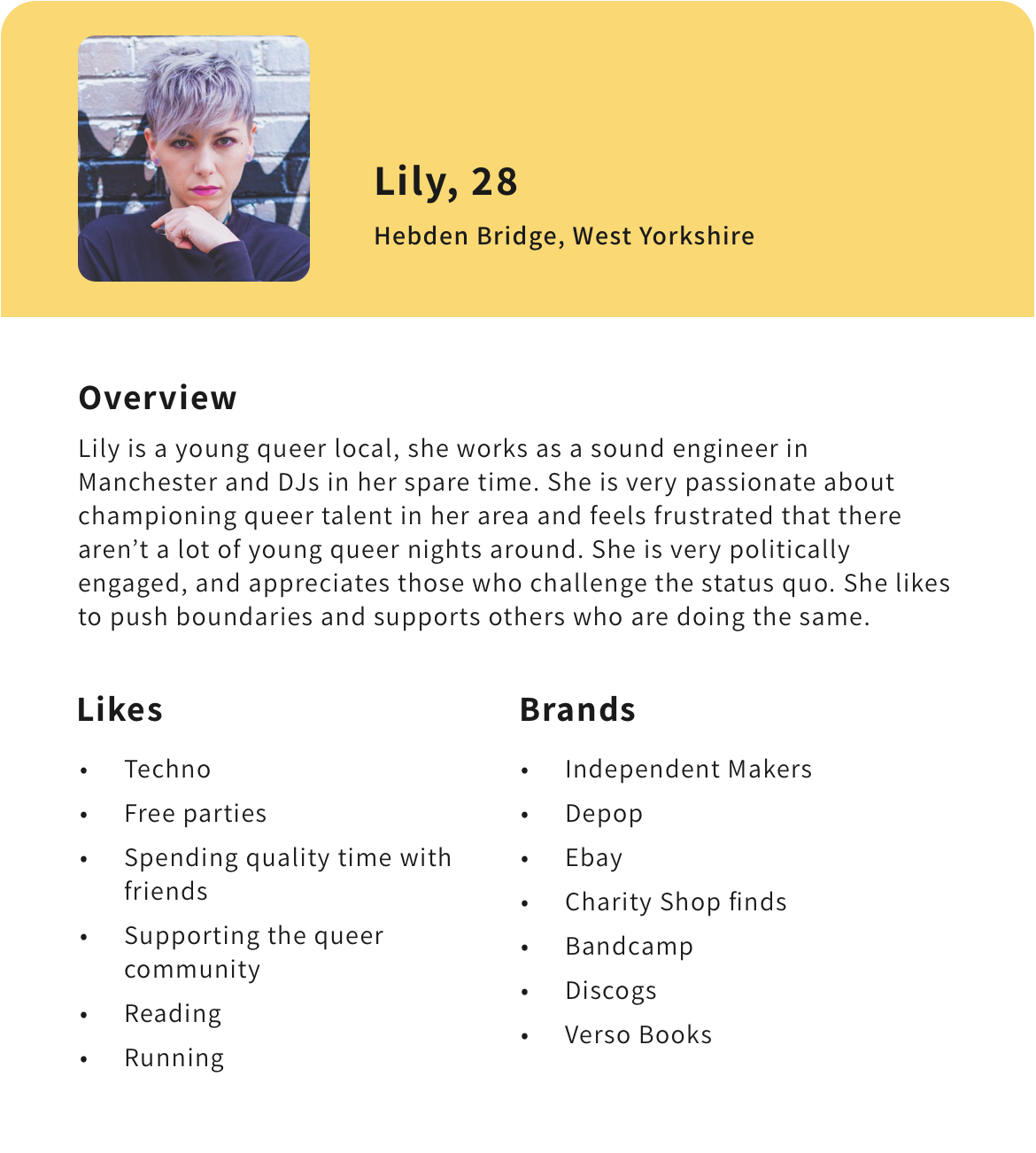 The design inspiration came from the punk, DIY zine aesthetic. A nod to a rebellious nature and the unconventional. Much like HVP turning an offensive statement into one of celebration and acceptance, I used the word queer, originally a homophobic slur, to guide my design choices, utilising wonky lines, layers, colour transitions and angles to celebrate that which does not fit inside a box.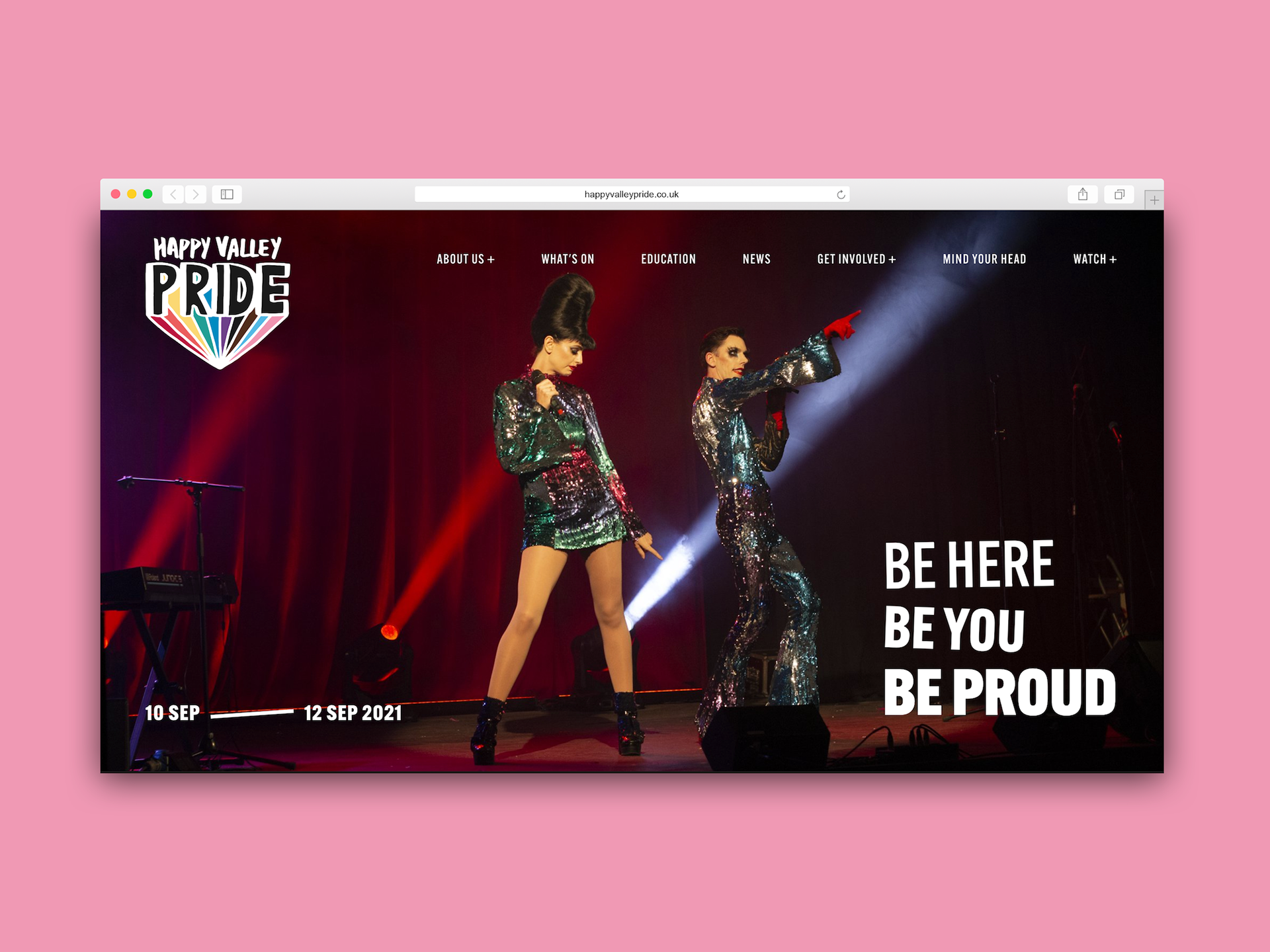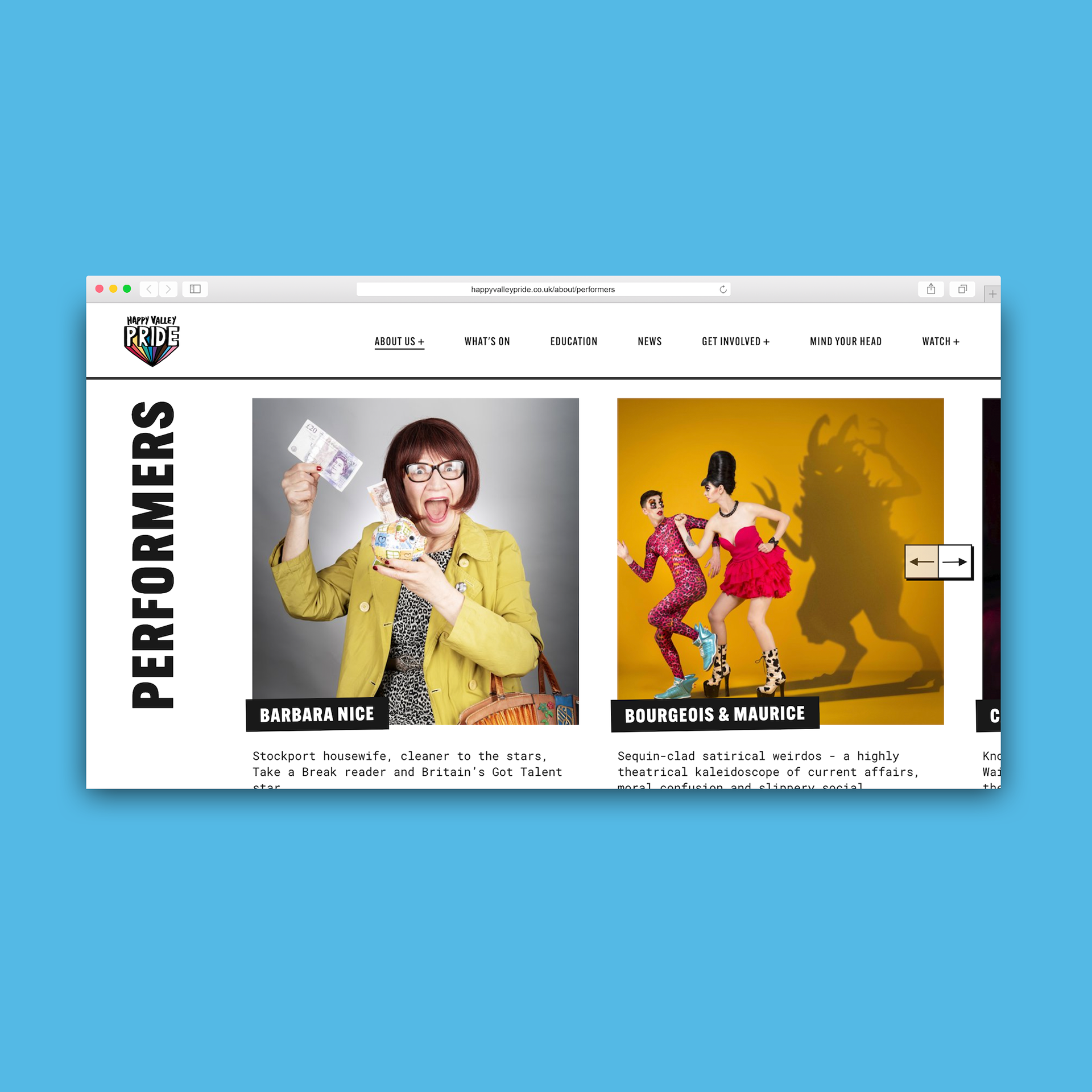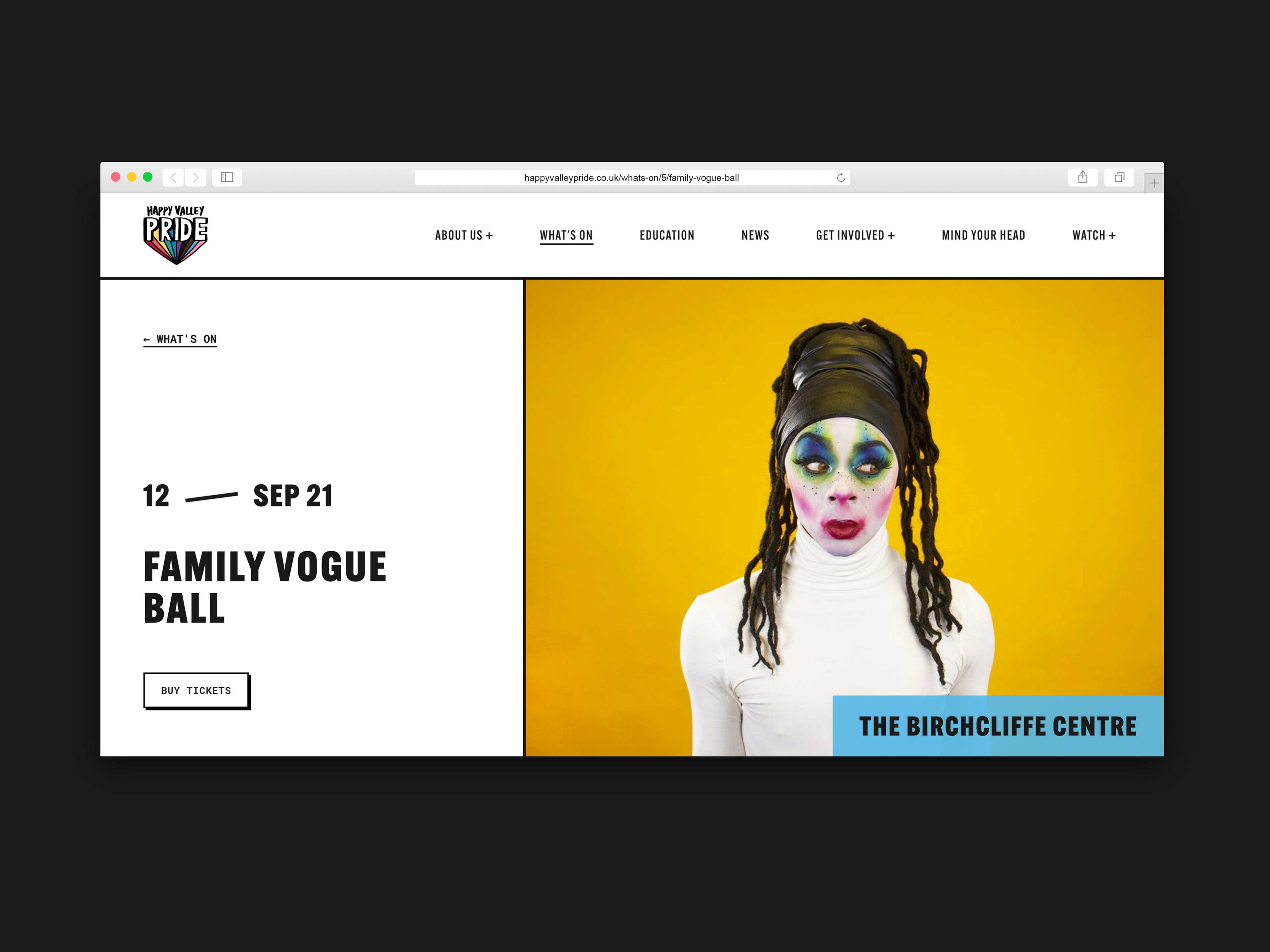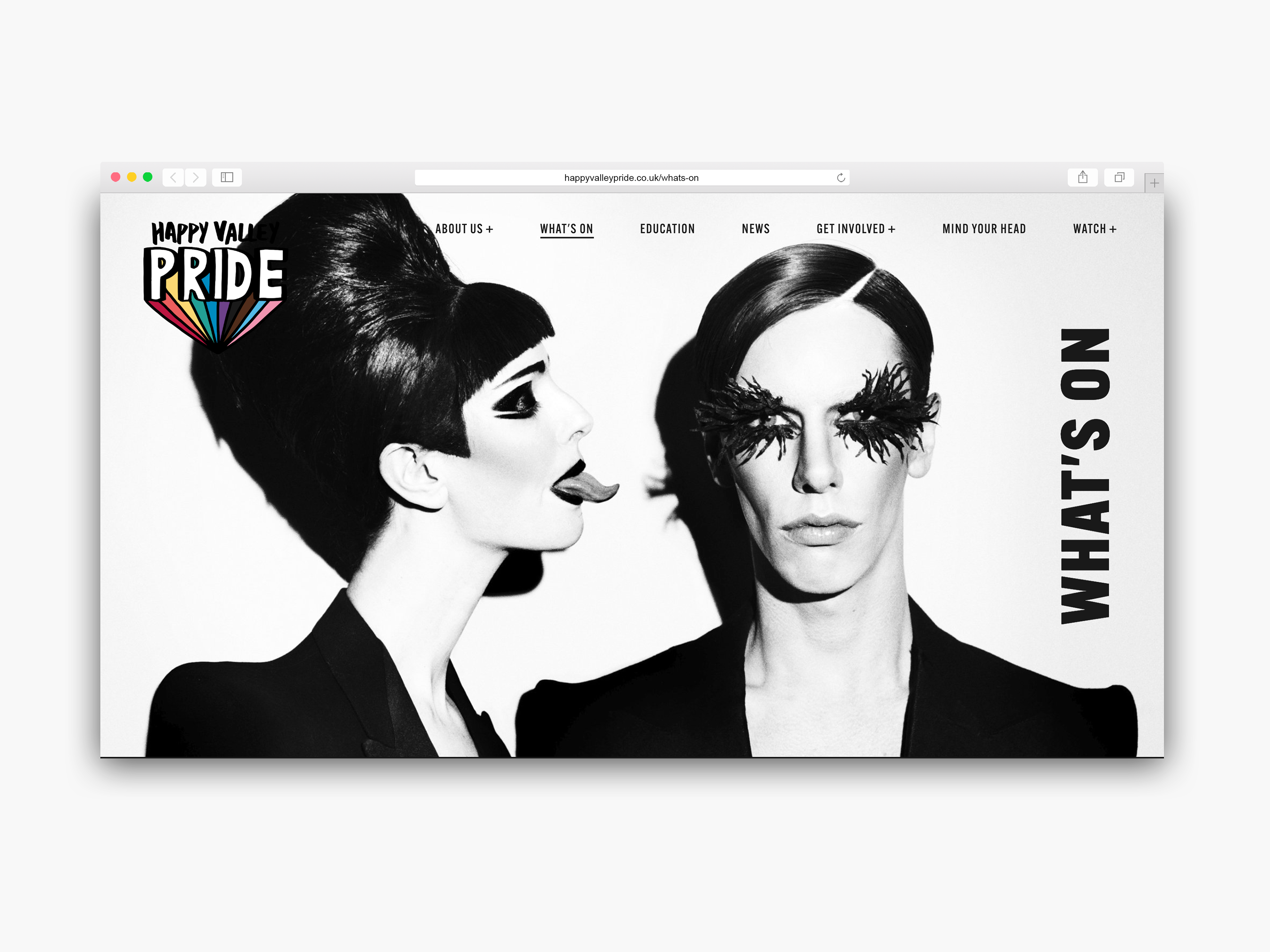 The new look aims to celebrate the eclectic, diverse and vibrant community that Happy Valley Pride so lovingly supports. We made it possible for people to rewatch previous events as well as live streams in the dedicated virtual event space. Users can visit at any time, to see what's on, a bit like going to a particular stage at a festival, allowing their events to reach a more international audience and creating a sense of digital community.
- Combining my perspective with the developers has made me aware of technical limitations that required me to be adaptable and resourceful in my designs.
- This was my first time working with a larger team, I learnt how to effectively convey my reasoning behind my designs and justify the decisions I made.