Website Design  |  Logo Design  |  Brand Identity
I wanted to create a brand that reflected the atmospheric and textural qualities found in Paula's art. I was inspired by Paula's process, the interesting techniques she uses really stood out to me. Layering colour, texture and glazes to evoke depth and atmosphere, this concept of layering and revealing elements informed the design.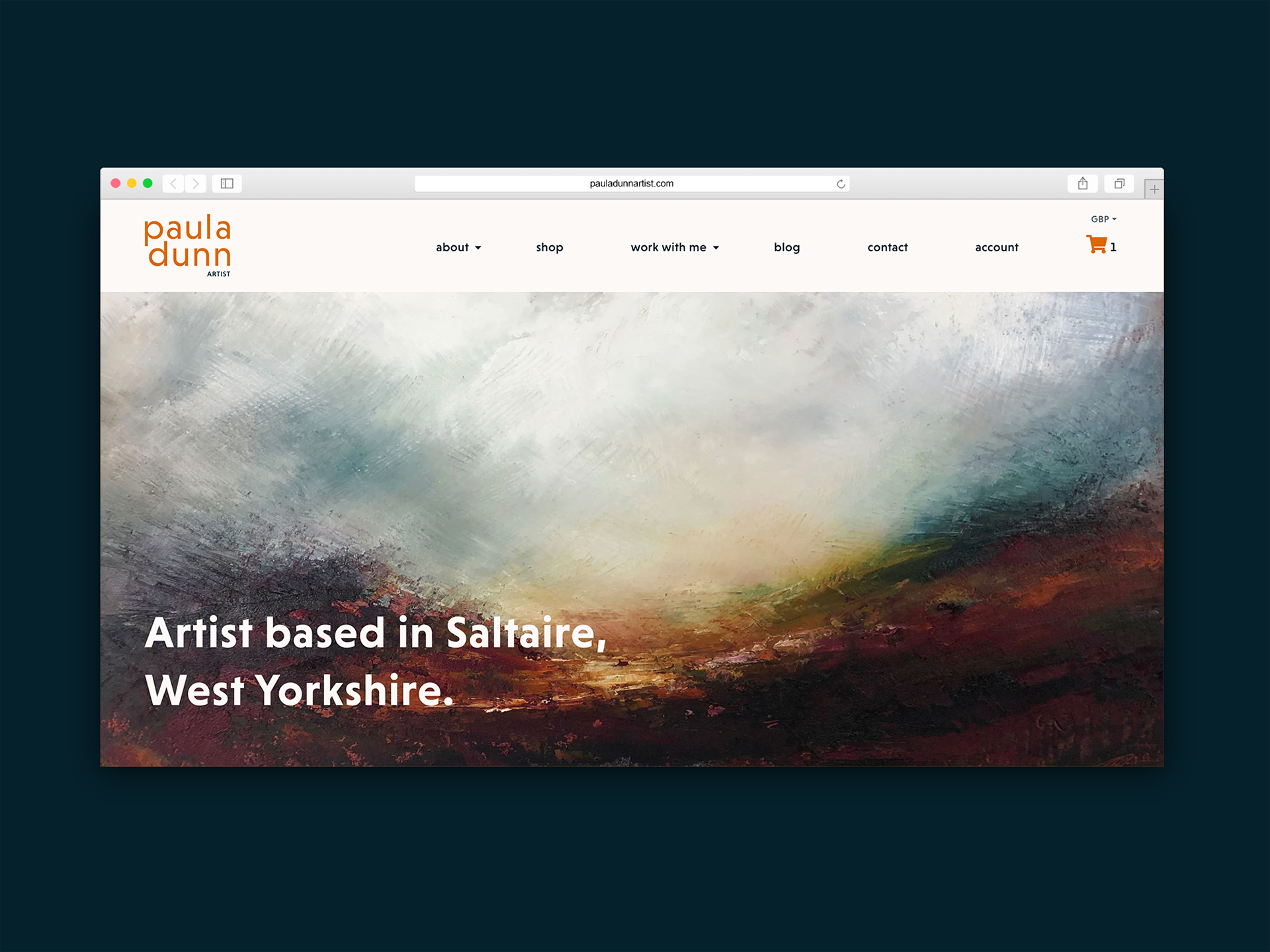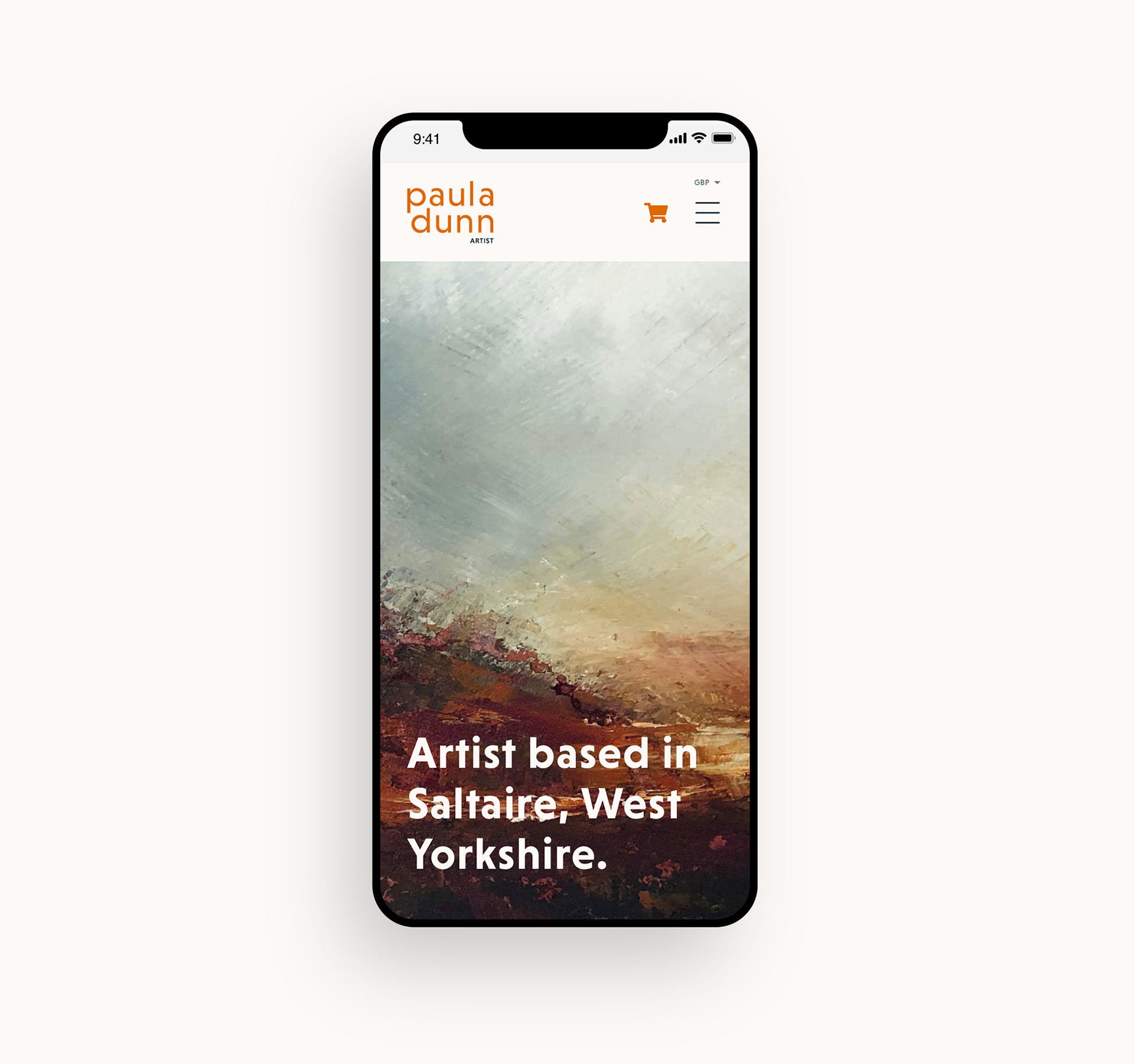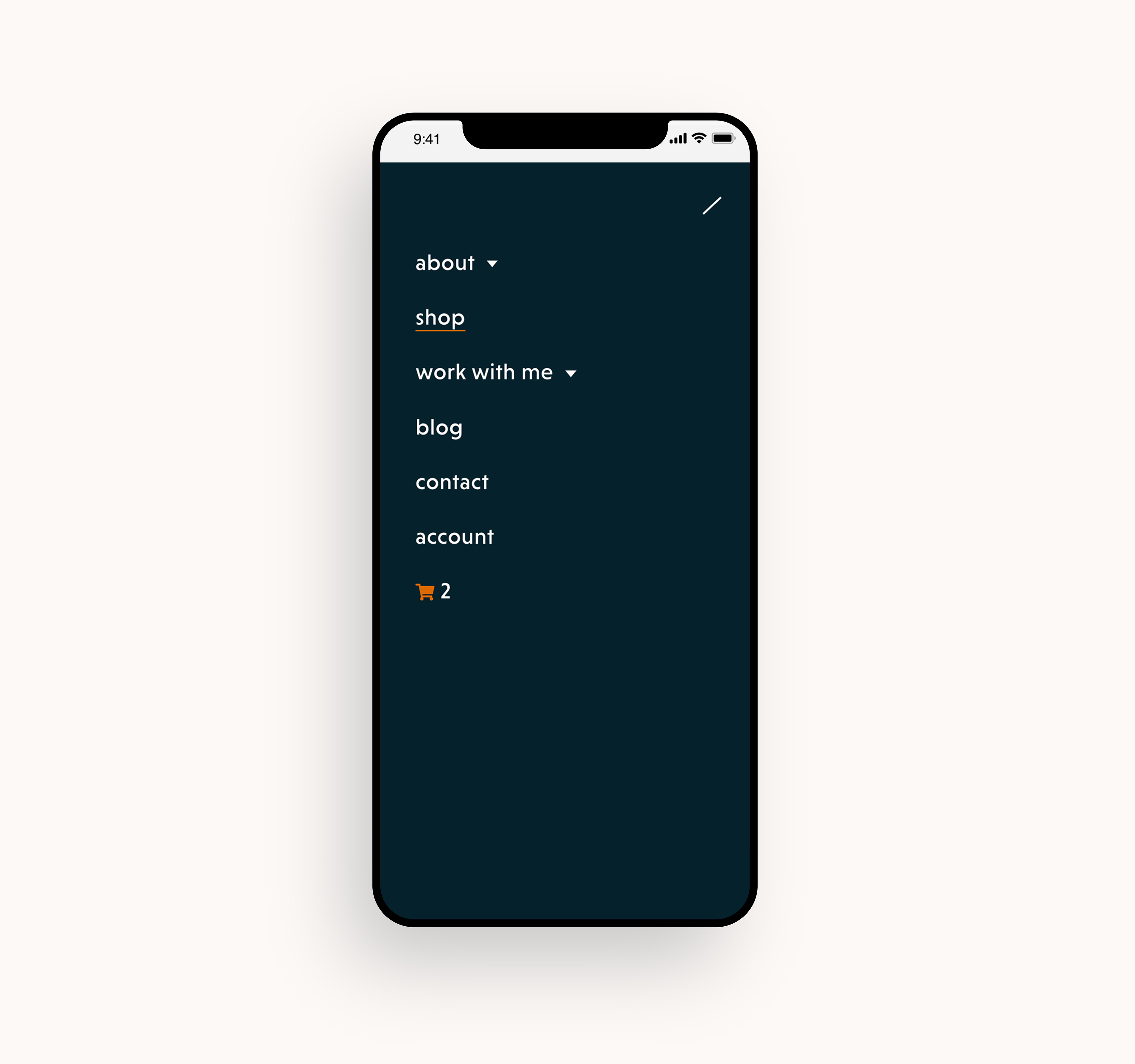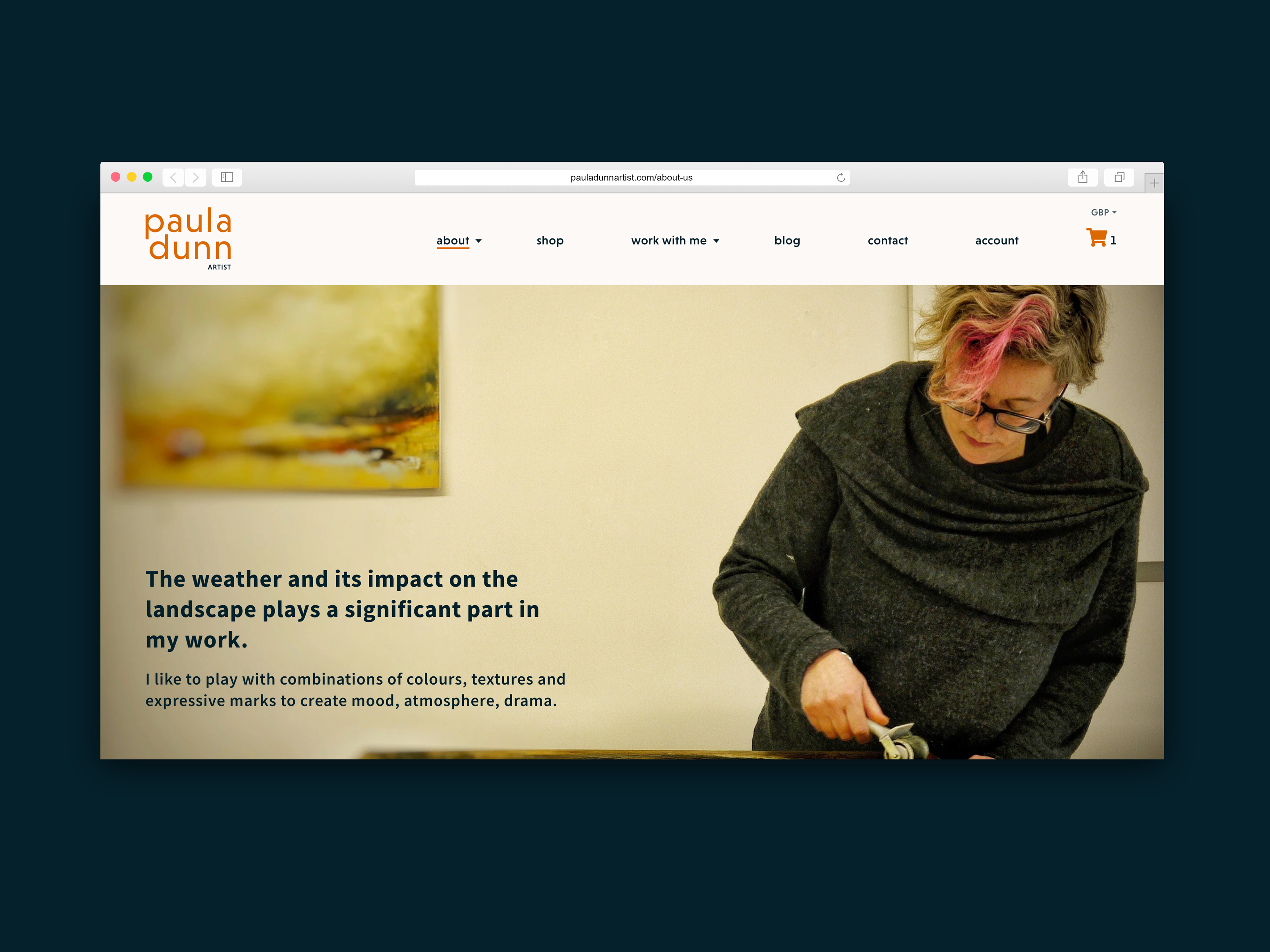 Similarly for Paula, choosing colour was an important part of our process. The vivid orange was inspired by the bright base colour Paula uses in her paintings. I like the way these bright colours come through in her final pieces, creating glimmers of light. I paired this with a deep blue and subtle cream to bring the warmth and vibrancy she creates in her art.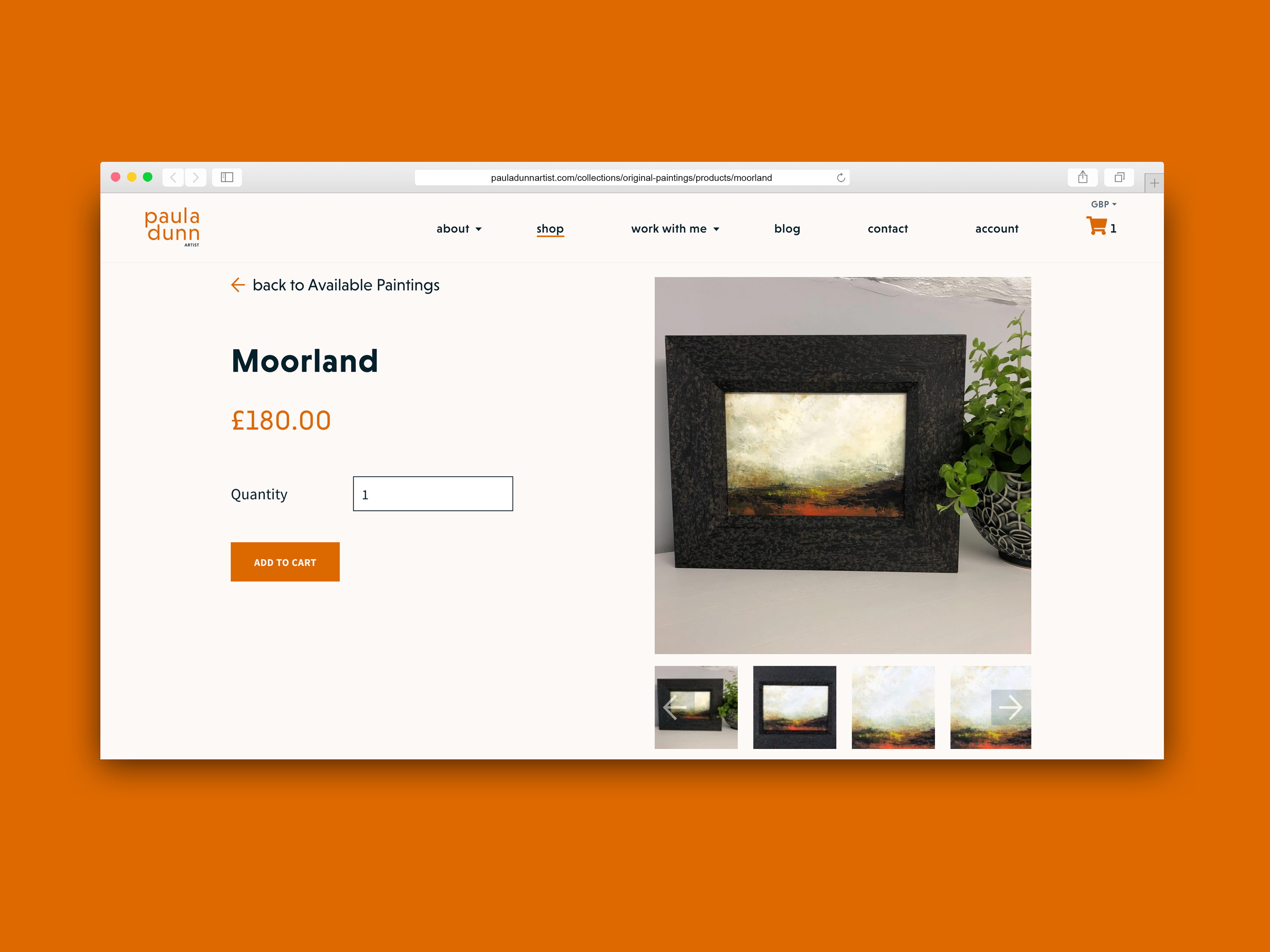 The branding is confident and contemporary. The lower case, geometric sans serif in the type lockup reflects Paula's friendly personality and no fuss approach. This strong visual language translates across a variety of platforms and print materials — stickers, note cards, newsletters, together creating a unique cohesive identity.