A campaign for Spotify with the aim of breaking gender barriers to the sound technology industry by using eye catching visuals and an app to inspire 11- 16 year old girls to try their hand at DJing. 
campaign | concept | copywriting | app design | brand identity
Making up just 5%, women are severely under represented in the music tech industry. The lack of representation trickles down to the young women who are not given the same access to STEM subjects from an early age. 
In an attempt to solve this problem, I partnered with Spotify, to address the growing exclusion of women in the industry. The idea is to use an app which allows young girls, aged 11-16, to try their hand at beat matching, making the world of music tech more accessible.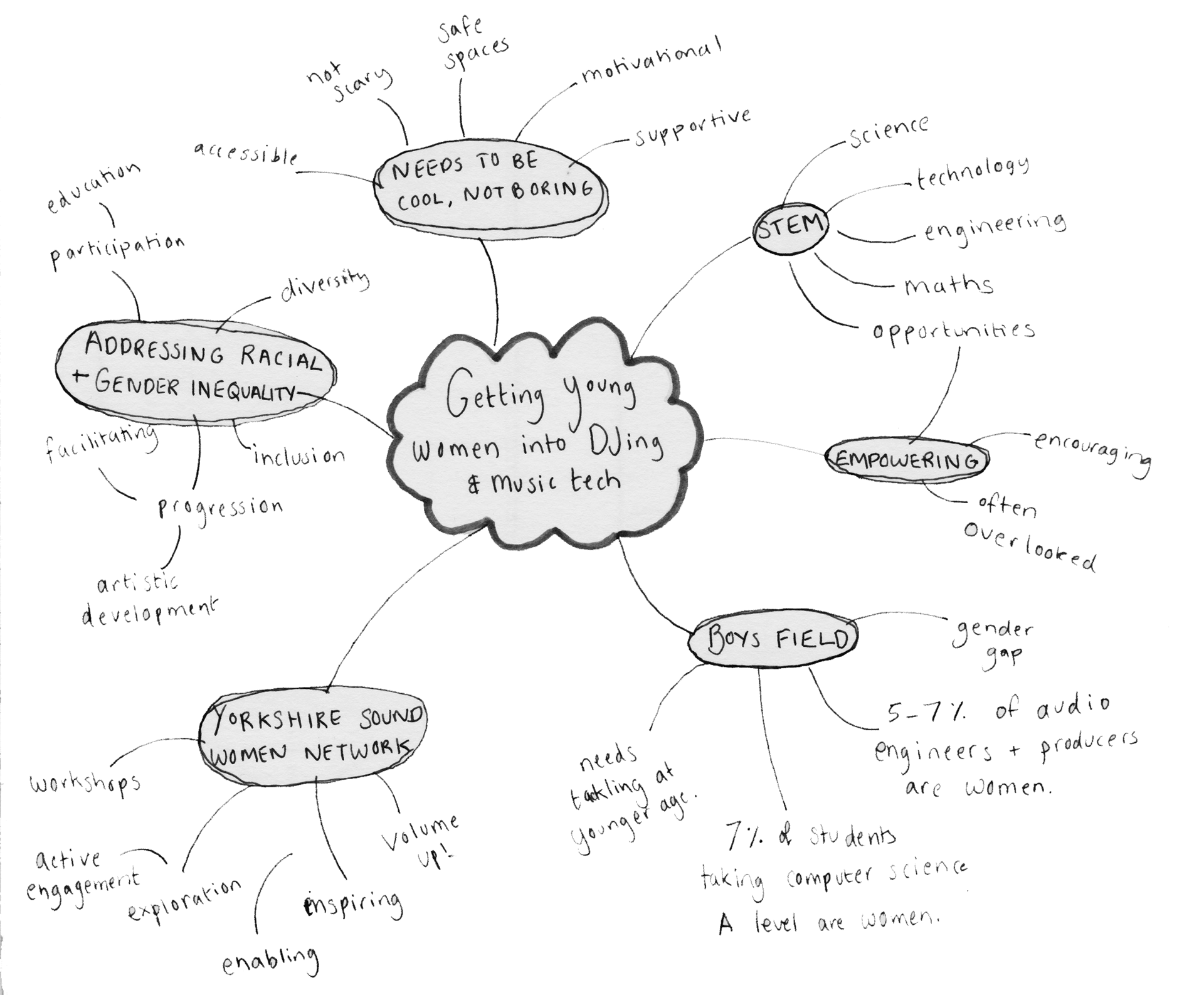 I thought about the target audience, how they spend a lot of time on their phones and the impact this will have on the execution of the campaign. I also considered some of their other needs and other brands that I will have to compete with for their attention.​​​​​​​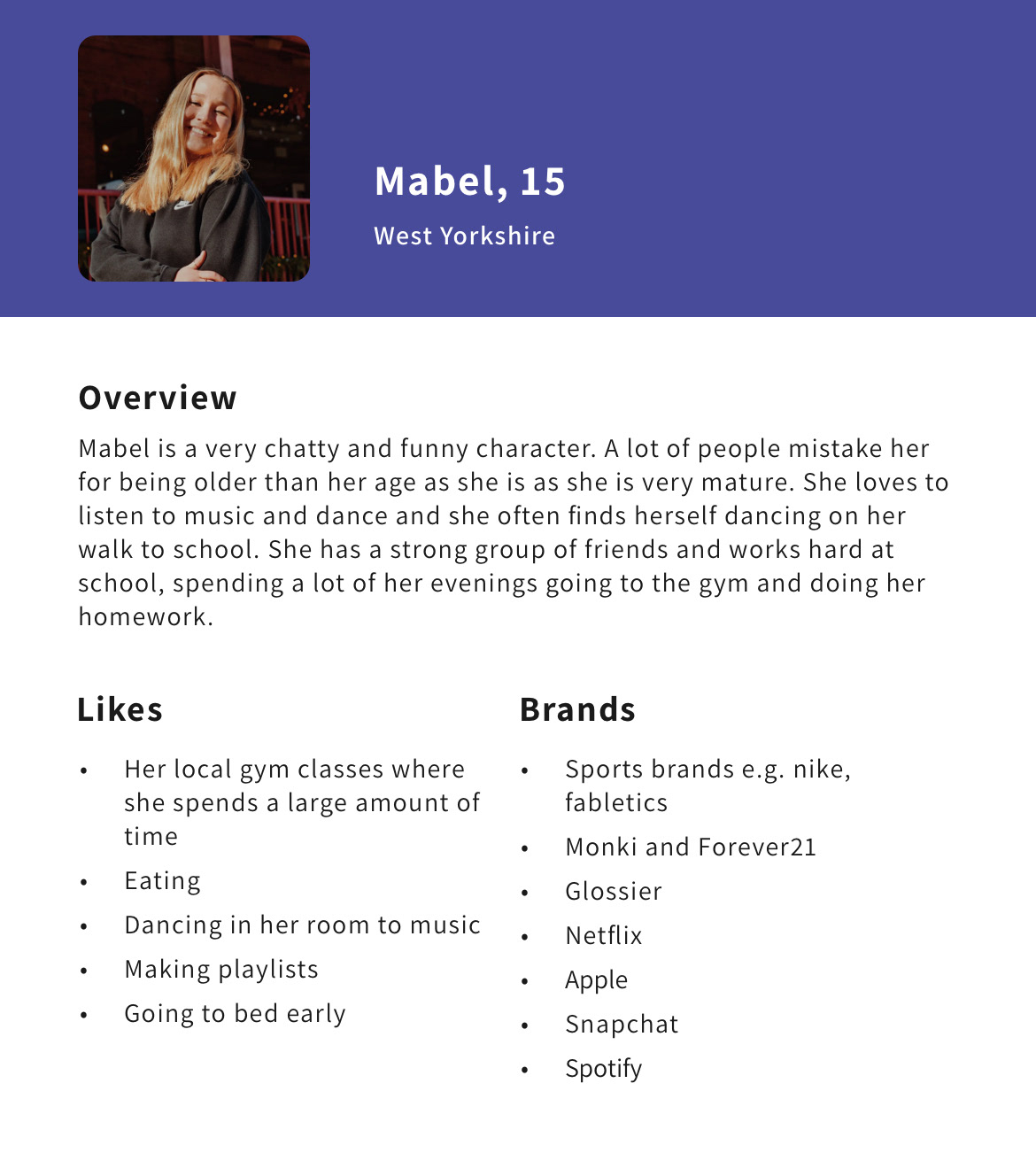 Based on my research, I created  a set of brand values that helped to drive the design forward. These values were breaking barriers, empower and inspire. I created a series of vibrant visuals and a set of catchy phrases that are synonymous in their meaning.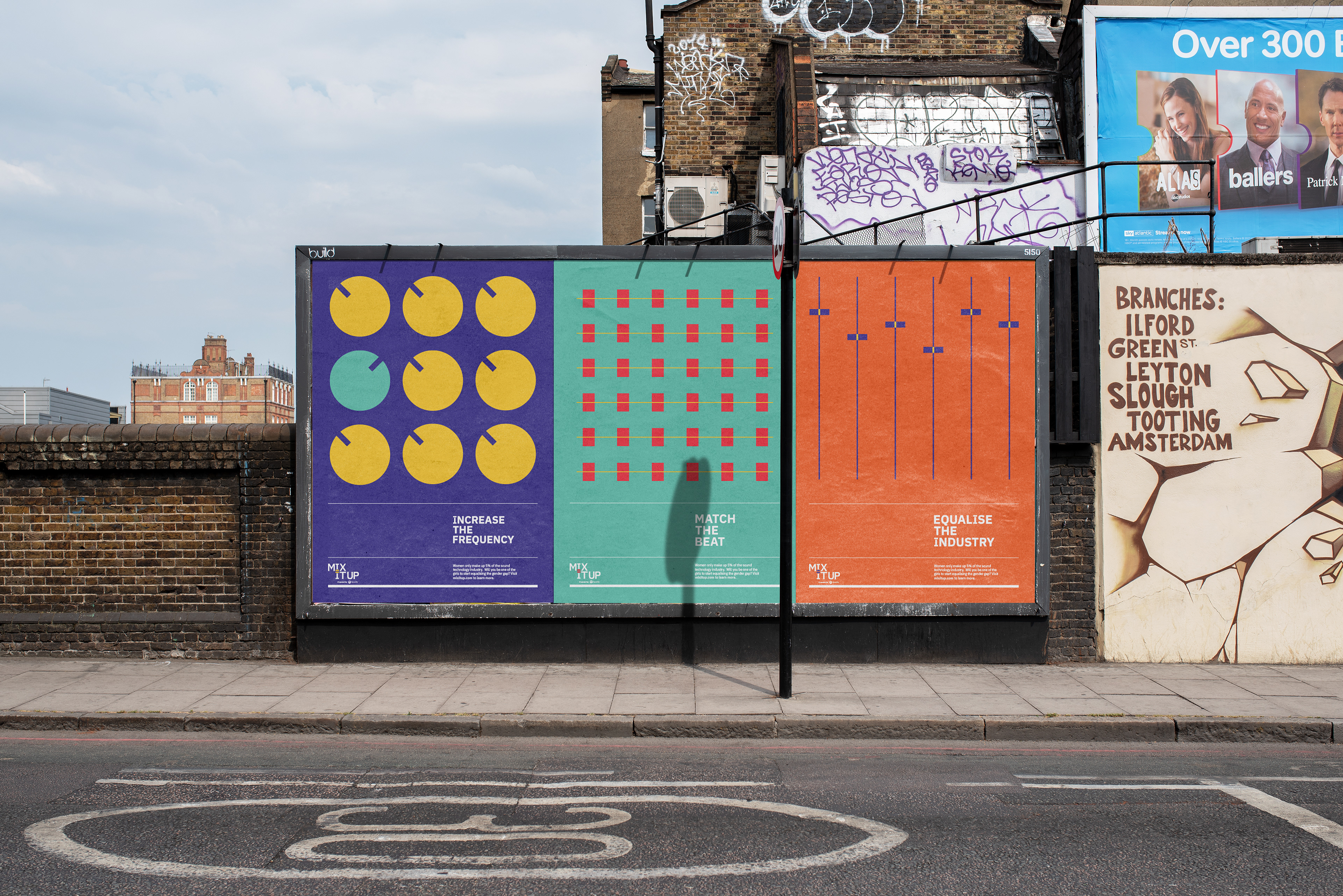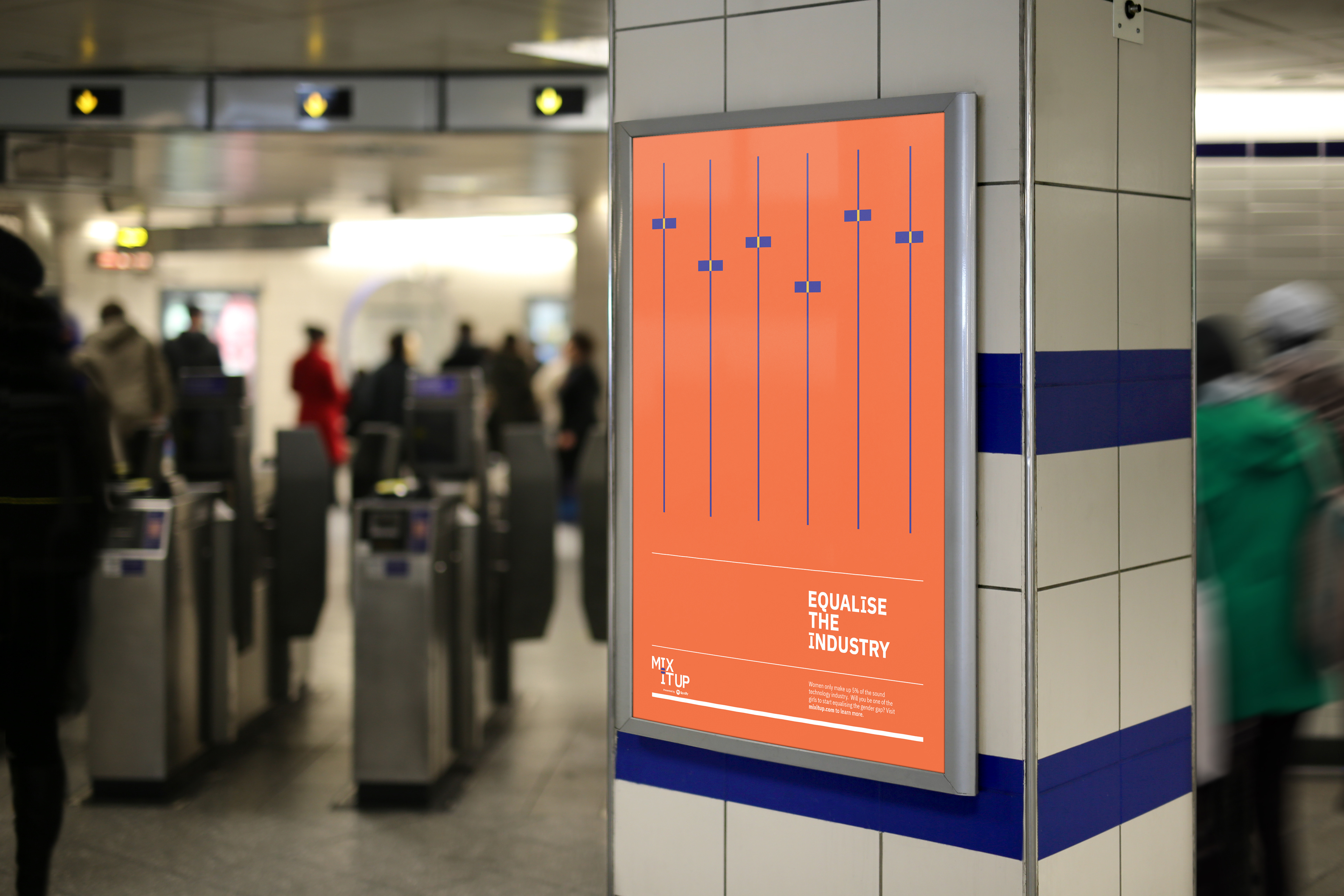 The Mix It Up app lets users select two tracks from their Spotify playlist which they can then beat match to enable a smooth transition between the two using the cross fader. The idea behind this is to break down the initial stages of DJing, making it accessible and fun to the demographic.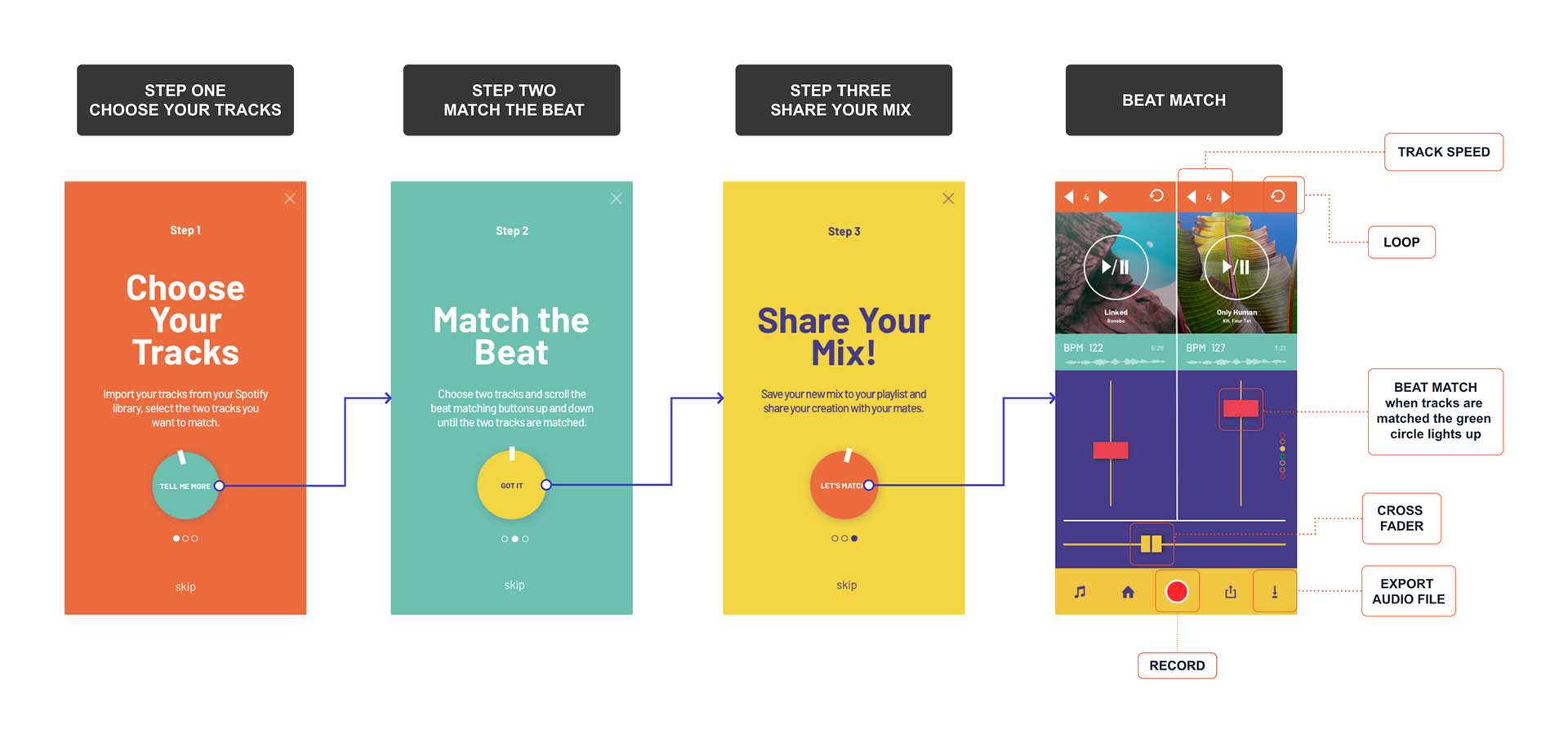 The resulting product is a vibrant, dynamic and interactive app that empowers and inspires young women, whilst raising awareness of the gender inequality in the music technology industry.
The importance of considering how a campaign will reach its audience.
Always focus on the problem, if you start to lose focus, always remember your users needs.
This project was a great opportunity for me to understand the campaign process from start to finish.
What would I do differently?
If this was a real life project, I would do extensive user research and carry out prototype testing.
Consider accessibility in terms of young people who may not have access to a phone or a Spotify subscription, how would the campaign reach them?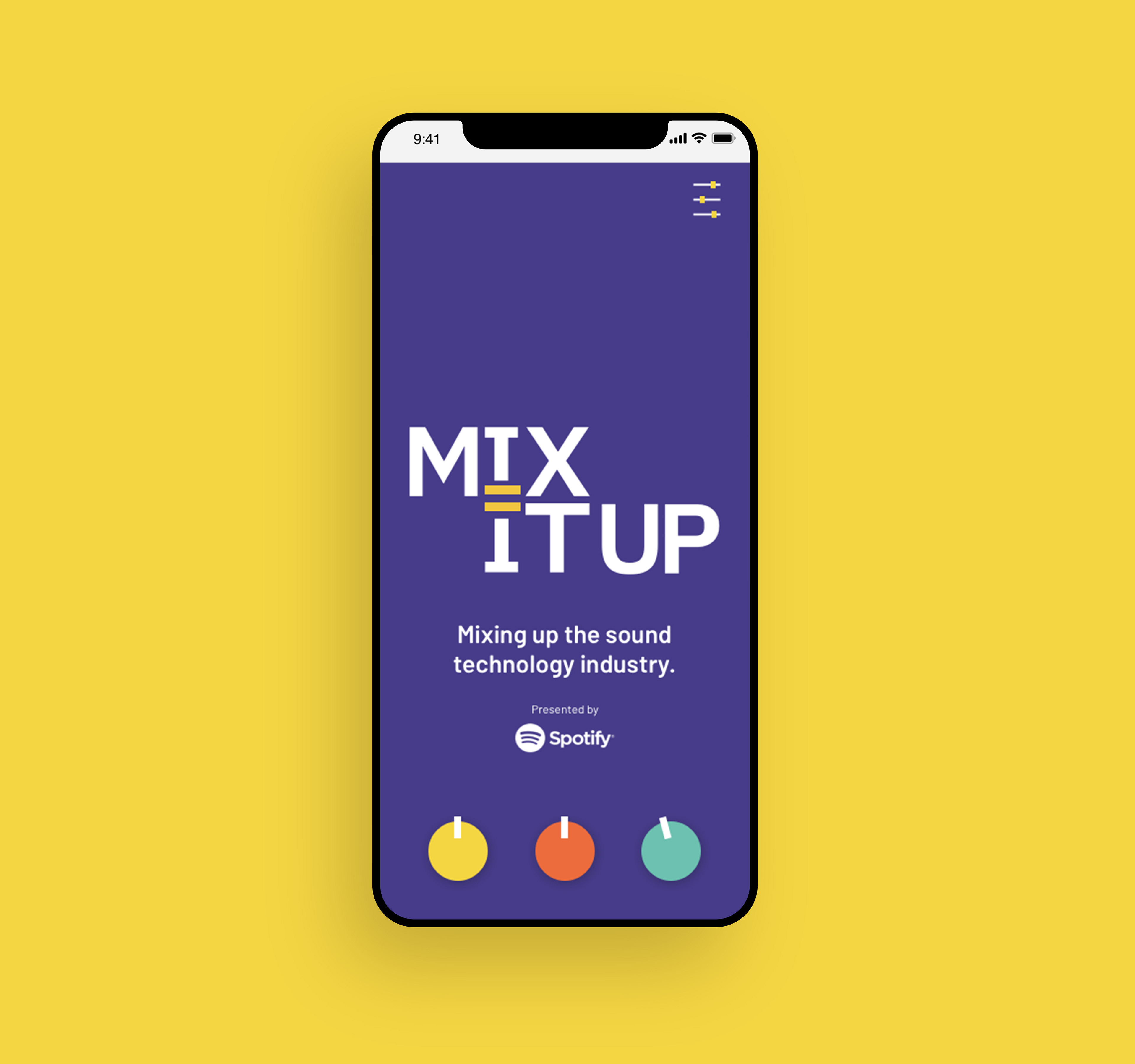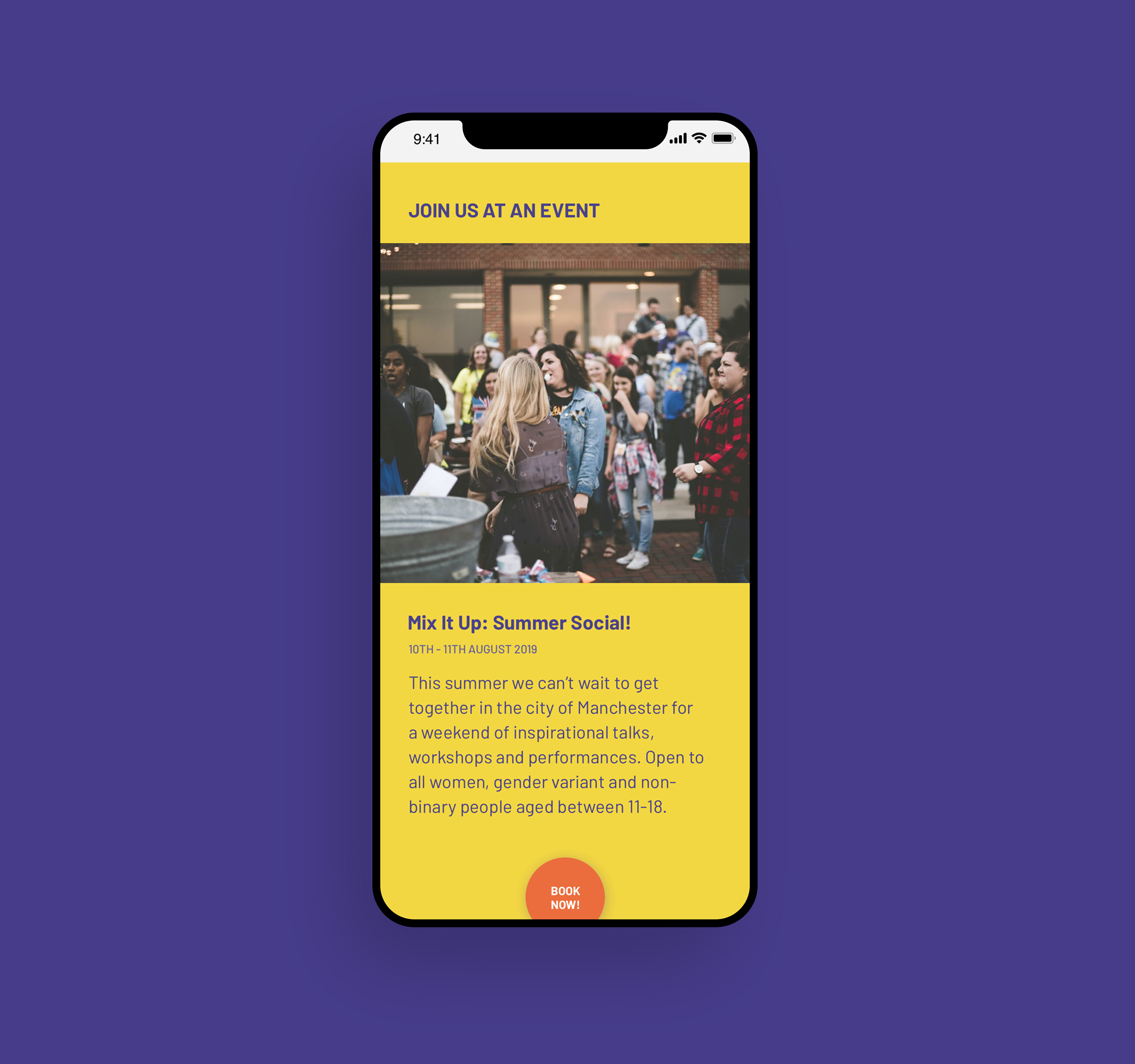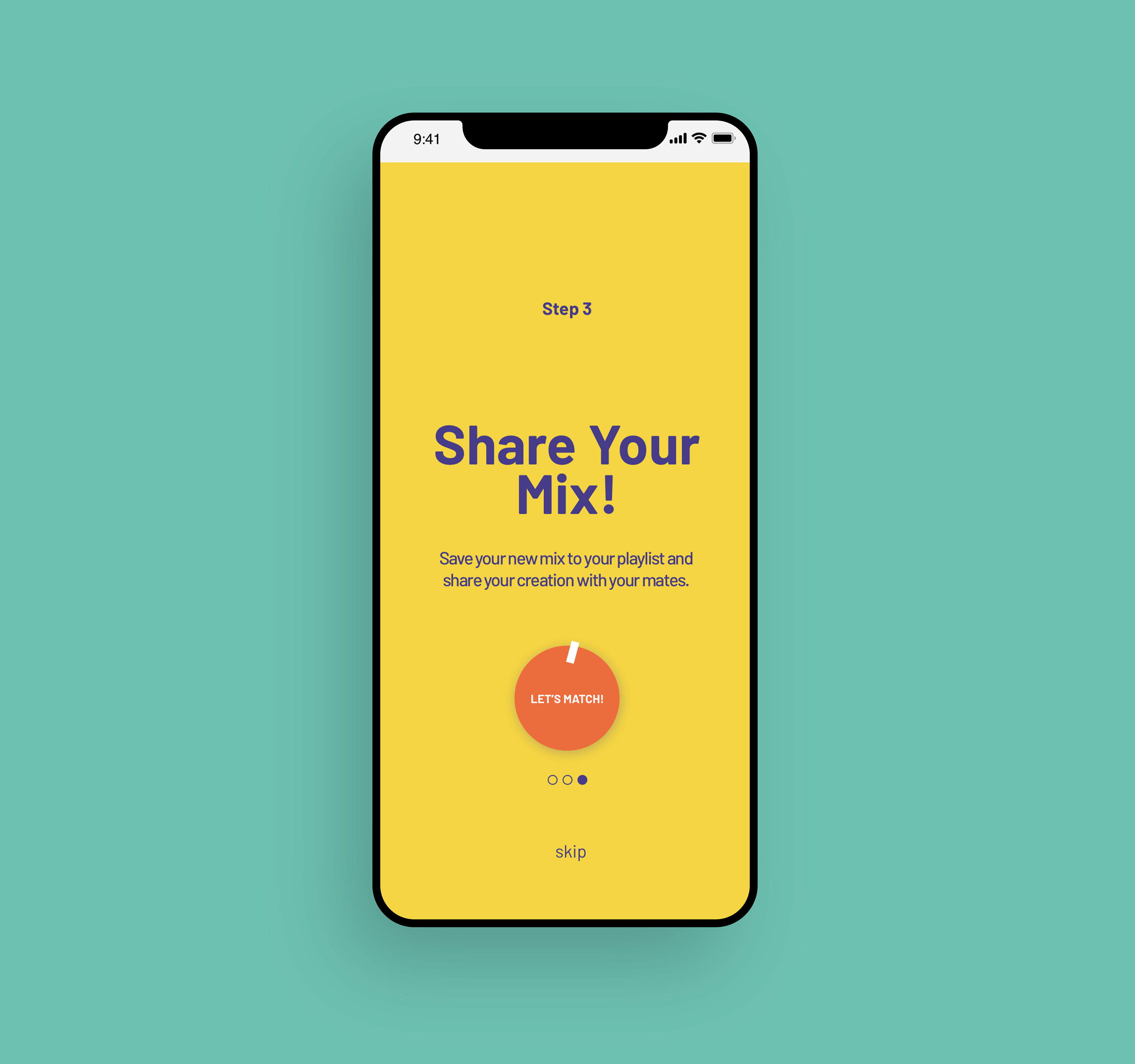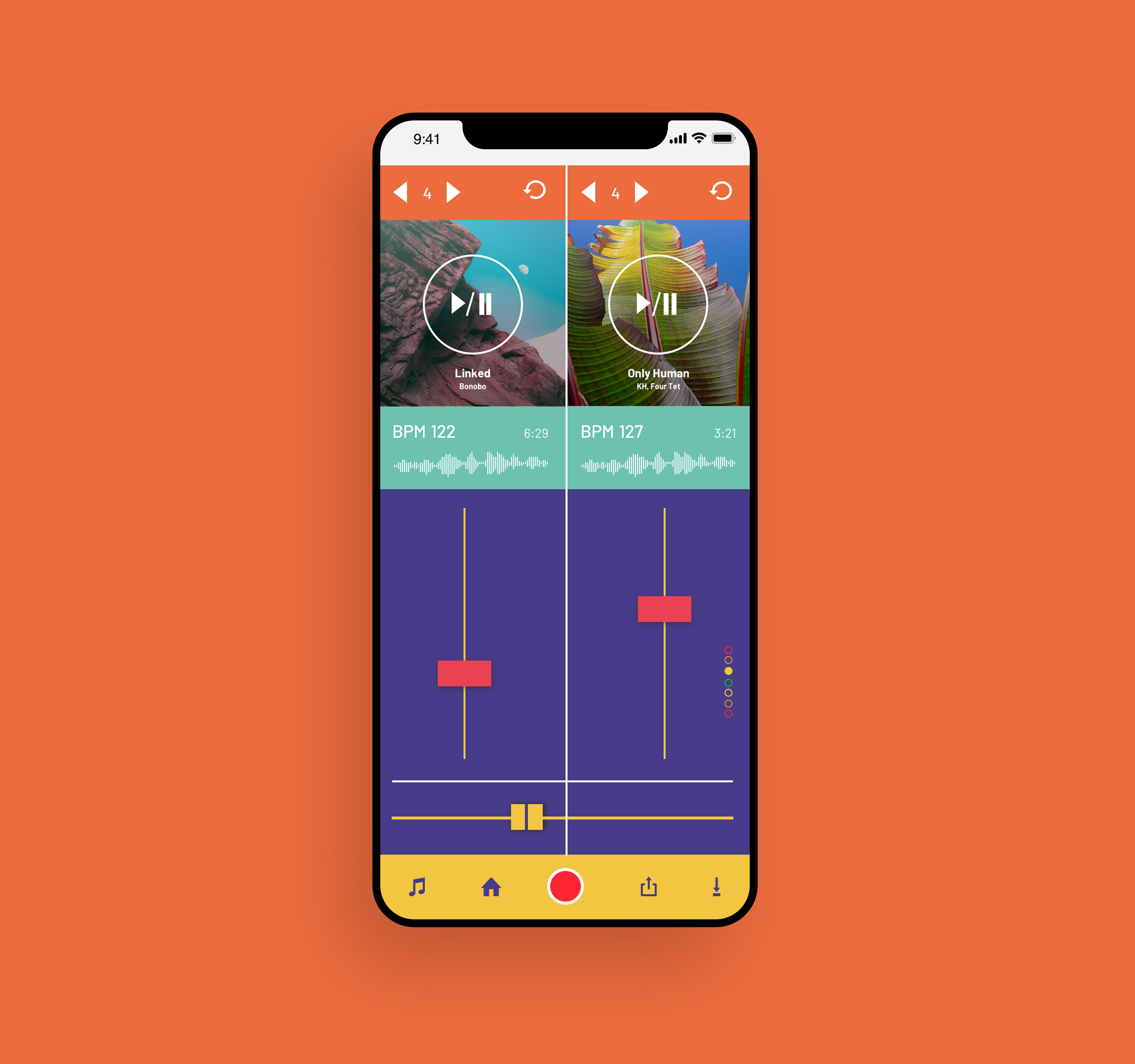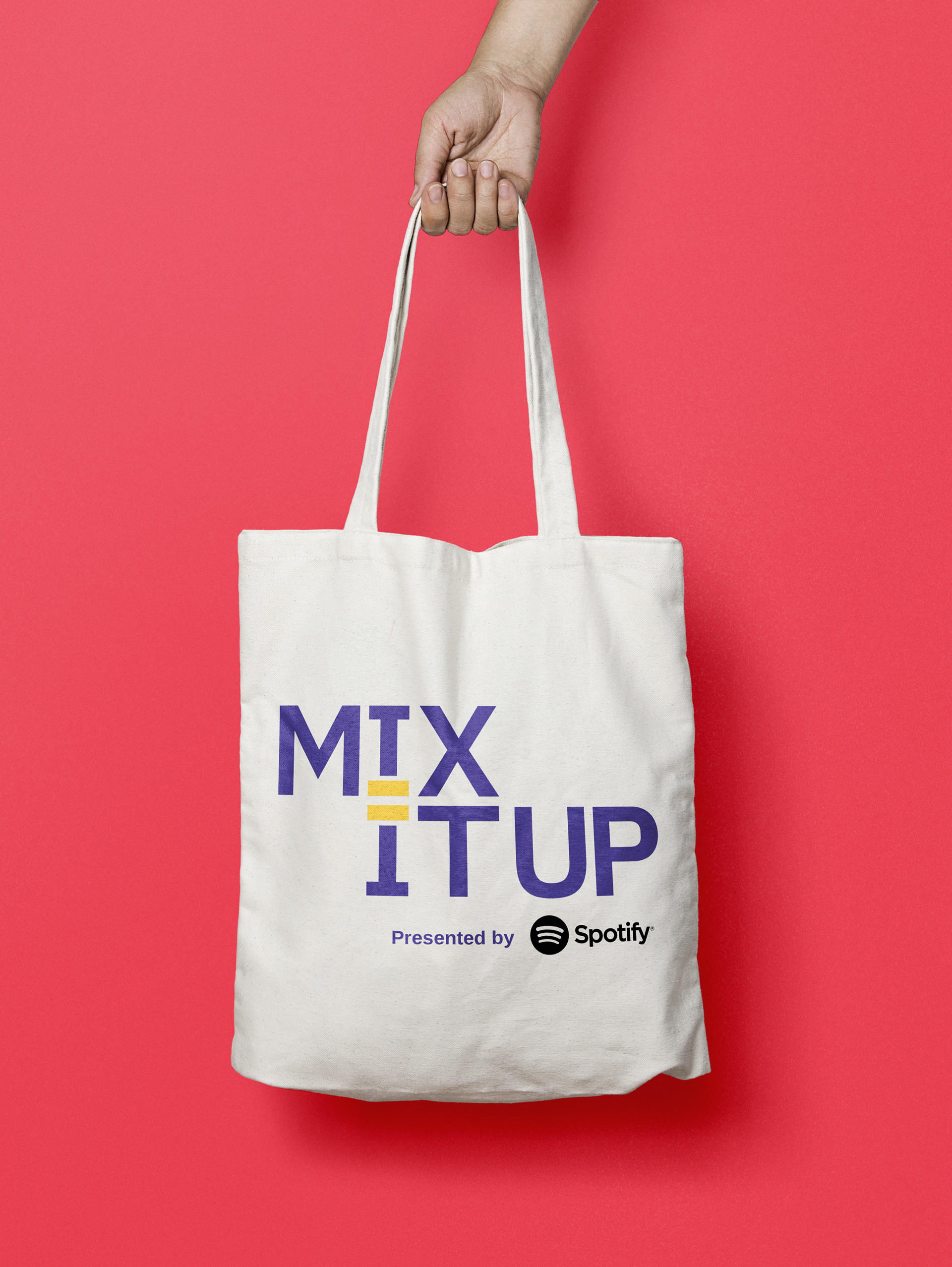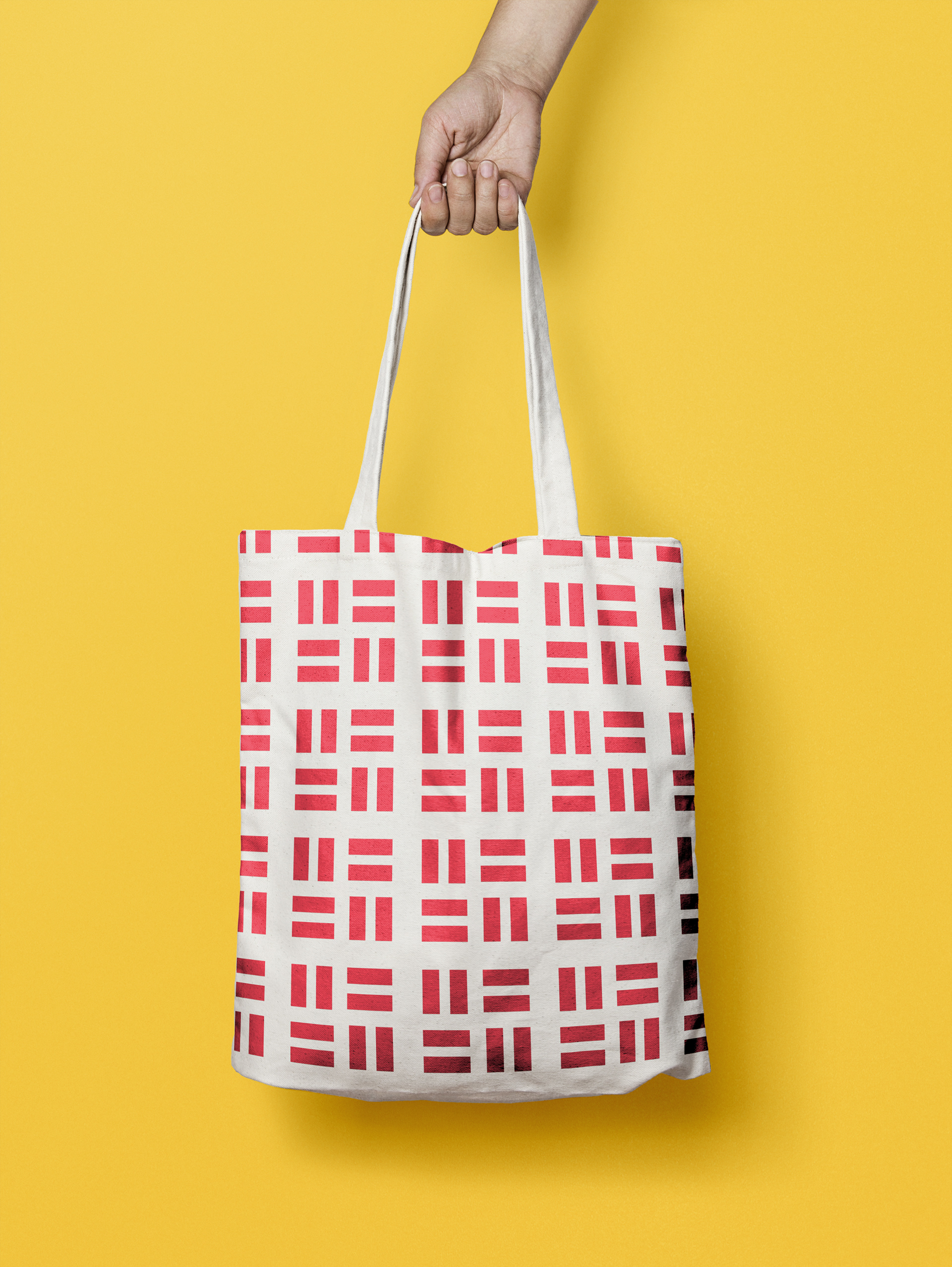 Concept work for a student project.